BSNL started first telecom services started near Pangong Lake in Ladakh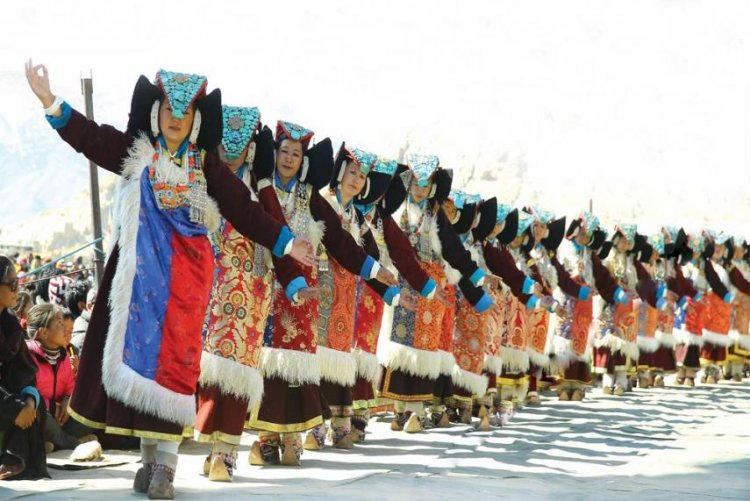 In this era of smartphones, what is the pleasure of talking on mobile for the first time, if you want to know this, then ask the people located near the Pangong lake of Ladakh. For the first time in remote villages of Pangong Lake, people talked on mobile phones, their happiness had no limits. For the first time people have received mobile service through BSNL in Merak village and other areas around Pangong lake in Ladakh.
For this, the state-run telecom company BSNL has installed towers in those areas. The mobile tower will not only connect the local population to the rest of the world, but has also linked the two military and paramilitary bases, Thakung and Gyan Singh Thapa Post. On the occasion of the restoration of mobile service, local councilor of Chushul, Konchok Stanzin said, this area has got mobile connectivity for the first time since 1947. He, along with officers of the army and paramilitary forces, inaugurated the BSNL Tower in Marak.
Stanzin said in a statement to Economic Times that I inaugurated the BSNL tower and the army officers helped in this process in a big way and also provided optical fiber cable. He said that with the introduction of mobile service, about 300 people living in these villages and surrounding areas have now joined the rest of the world.
Let us know that this area is very important for India from a strategic point of view. During the last year, the Indian and Chinese army were face to face in this area, after which the tension between the two countries increased significantly. The villages where mobile service has been started are on opposite sides of Finger 3 and 4 of Pangong Lake.
This area was one of the flash points between the Indian and Chinese forces on the Line of Actual Control (LAC) in Ladakh from May 2020.